Russell Wilson autographed official jersey
DK Metcalf autographed authentic helmet

65" 4K HDR LED Smart TV
Home theater soundbar for the ultimate gameday sound
Neon team clock

126 can freestanding stainless steel beer fridge
3 - limited edition gameday framed artist posters
5' x 7' field rug
4 gallons of paint to coat your cave in your favorite team's colors
Old fashioned standing popcorn machine
Season supply of Tostitos® tortilla chips
Madden NFL 22 game code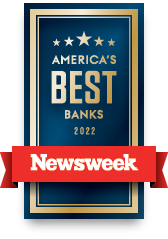 HomeStreet Bank is proud to celebrate our 100th anniversary this year and to be named "Best Small Bank" in Washington by Newsweek. Our mission today remains the same as when our founders first opened their doors—to always strive to meet the needs of the people and communities we serve. Look to us for all of your banking needs.
OFFICIAL RULES - HOMESTREET BANK'S ENTER TO WIN SWEEPSTAKES - THE ULTIMATE FAN CAVE
NO PURCHASE OR PAYMENT OF ANY KIND IS NECESSARY TO WIN. APPLYING OR OPENING A HOMESTREET BANK ACCOUNT WILL NOT INCREASE YOUR ODDS OF WINNING. No submission of personal financial data, including bank account or credit card information, personal income, or other financial data, is necessary to enter or win. VOID WHERE PROHIBITED OR OTHERWISE RESTRICTED BY LAW.
SWEEPSTAKES PERIOD: HomeStreet Bank's Ultimate Fan Cave Sweepstakes ("Sweepstakes") begins at 12:01am Pacific Time ("PT") on Monday, November 8, 2021, and ends at 11:59pm PT on Monday, December 13, 2021 ("Sweepstakes Period"). All entries must be received during the Sweepstakes Period. HomeStreet Bank is not responsible for failures of any kind which may cause or contribute to a delay in receipt of an entry.
HOW TO ENTER: To enter this Sweepstakes, participants must enter their first name, last name, email address, check both acceptance boxes, and hit the submit button in the form provided at www.theultimatefancave.com before the Sweepstakes Period ends at 11:59pm PT on Monday, December 13, 2021. Limit one (1) entry per person during the Sweepstakes Period. Participants need not be present in person to win. HomeStreet Bank reserves the right, at its sole discretion, to reject any entry, including but not limited to, entries that HomeStreet determines contain inappropriate content or entries that HomeStreet determines are not appropriate with respect to the Sweepstakes theme. By submitting an entry, participants agree to abide by these Official Rules. All entries and any associated content become the property of HomeStreet Bank and will not be acknowledged or returned.
DRAWING; ODDS: A random drawing will be held at 10:00am PT on December 15, 2021. During the random drawing, one (1) name will be selected from all eligible entries received during the Sweepstakes Period to receive the Ultimate Fan Cave Grand Prize. Ten (10) other names will be randomly selected to receive second prizes. Odds of being selected depend on the number of eligible entries received. All decisions of this Sweepstakes are final, binding, and non-negotiable.
PRIZE: One (1) randomly selected Grand Prize winner will receive the following prizes: Russell Wilson autographed official jersey (ARV: $550), DK Metcalf autographed authentic helmet (ARV: $600), 65" 4K HDR LED Smart TV (ARV: $650), home theater soundbar for the ultimate gameday sound (ARV: $275), neon team clock (ARV: $200), 126 can freestanding stainless steel beer fridge (ARV: $250), three (3) limited edition game day framed artist posters (ARV: $825), 5' x 7' field rug (ARV: $250), 4 gallons of paint to coat your cave in your favorite team's colors (ARV: $200), old fashioned standing popcorn machine (ARV: $275), a season supply of Tostitos tortilla chips (ARV: $200), and Madden NFL 22 game code (ARV: $70). Approximate Retail Value ("ARV") of Grand Prize: $4,345. Ten (10) randomly selected Second Prize winners will receive a $100 gift card to The Pro Shop. Total ARV of all prizes: $5,345. All federal, state, and local taxes and any expenses relating to the receipt or use of the prize are the sole responsibility of a winner. Prizes may be reported to the IRS as miscellaneous income.
ELIGIBILITY: This Sweepstakes is open to legal U.S. residents of Washington state only who are at least 18 years of age at time of entry. Employees of HomeStreet Bank or its parent company HomeStreet, Inc., the NFL Entities (as defined below), or people living within such employee households are not eligible to enter or to win. Residents of states or municipalities where registration of this Sweepstakes is required by law, or where this Sweepstakes is prohibited, are not eligible to enter. HomeStreet Bank reserves the right to disqualify any participant who is not eligible, who submits false information, or for any other violation of these Official Rules or infringement of the right of a third-party.
PARTICIPATION CONSTITUTES ACCEPTANCE OF RULES AND DECISIONS, CONSENT TO USE, AND RELEASE OF CLAIMS: By entering this Sweepstakes, each participant warrants that he, she, or they have read and agrees to abide by all Sweepstakes rules and that he, she, or they are not prohibited from participating in the Sweepstakes. Participation in this Sweepstakes constitutes participant's full and unconditional acceptance of these Official Rules and the decisions of HomeStreet Bank, its parent company HomeStreet, Inc., and their respective affiliates, employees, and agents, which are final, binding, and non-negotiable in all respect. Each participant agrees to release, discharge, indemnify and hold harmless HomeStreet Bank and its parent company HomeStreet, Inc., as well as their respective affiliates, shareholders, employees, officers, directors, agents, representatives, advertising and promotion agencies and prize suppliers from any liability arising from or related to the Sweepstakes, including without limitation, (a) unauthorized human intervention in the Sweepstakes; (b) technical errors related to computers, servers, providers, or telephone or network lines, whether within the control of HomeStreet and its affiliates or an unrelated third party; (c) printing or data entry errors; (d) lost, late, misdirected, or undeliverable mail or email; (e) personal injury, death, and property damage; (f) claims based on publicity rights, defamation, or invasion of privacy; and (g) any other errors that may occur related to the Sweepstakes. Further, participants fully and unconditionally release all claims for consideration, copyright infringement and all other claims of any nature relating to the use of their entry, name, or likeness. HomeStreet Bank reserves the right, at its sole discretion, to cancel, terminate, suspend, or amend this Sweepstakes and these Official Rules at any time for any reason without notice.
The National Football League, its member professional football clubs (including Football Northwest LLC d/b/a Seattle Seahawks), NFL Ventures, Inc., NFL Properties LLC, NFL Enterprises LLC, NFL Productions LLC and NFL International LLC and each of their respective subsidiaries, affiliates, shareholders, officers, directors, agents, representatives and employees (collectively, the "NFL Entities") will have no liability or responsibility for any claim arising in connection with participation in this Sweepstakes or any prize awarded. The NFL Entities have not offered or sponsored this Sweepstakes in any way.
NOTIFICATION OF POTENTIAL WINNER: HomeStreet Bank will notify the selected winners by email sent to the email address provided by the selected participant in their online entry. The prize winner shall have three (3) business days from the date of such email notification to provide the information required therein to allow HomeStreet Bank to deliver the prize. A new prize winner will be selected at random from the remaining eligible entries to the contest if, through diligent effort, HomeStreet Bank is unable to notify the prize winner within three (3) business days of the contest or if the prize cannot be delivered via the coordinated effort between HomeStreet Bank and the prize winner. For a list of winners of prizes greater than $25.00 in value from this Sweepstakes, please send your request in writing to HomeStreet Bank, Attn: Marketing - 601 Union Street, Suite 2000, Seattle, WA 98101 by December 15, 2022.
SPONSOR: This Sweepstakes is sponsored by HomeStreet Bank, a Washington-state chartered commercial bank having an address of 601 Union Street, Suite 2000, Seattle, WA 98101.
WINNER'S NAME; PARTICIPANT MARKETING; MISCELLANEOUS: By entering this Sweepstakes, participants consent to HomeStreet Bank's use of their full name and likeness for advertising and promotional purposes without additional compensation, except where prohibited by law. BECAUSE PERSONAL INFORMATION FROM PARTICIPANTS WILL BE COLLECTED BY ENTERING THIS SWEEPSTAKES, PARTICIPANTS SHOULD REVIEW HOMESTREET'S PRIVACY POLICY. A copy of this policy can be obtained by visiting https://www.homestreet.com/privacy-security/privacy-policy. Additionally, by entering this Sweepstakes, participant authorizes HomeStreet Bank to contact participant for commercial or marketing purposes via the email address or phone number listed on the participant's entry form. This Agreement is governed by the laws of the State of Washington, USA without giving effect to conflicts of law rules. A copy of this complete list of Official Rules is available on request from HomeStreet Bank.